Astronomica Langrenus
---
Bailly crater, 311 km
All images in this page by software by NASA World - Wind 1.3
---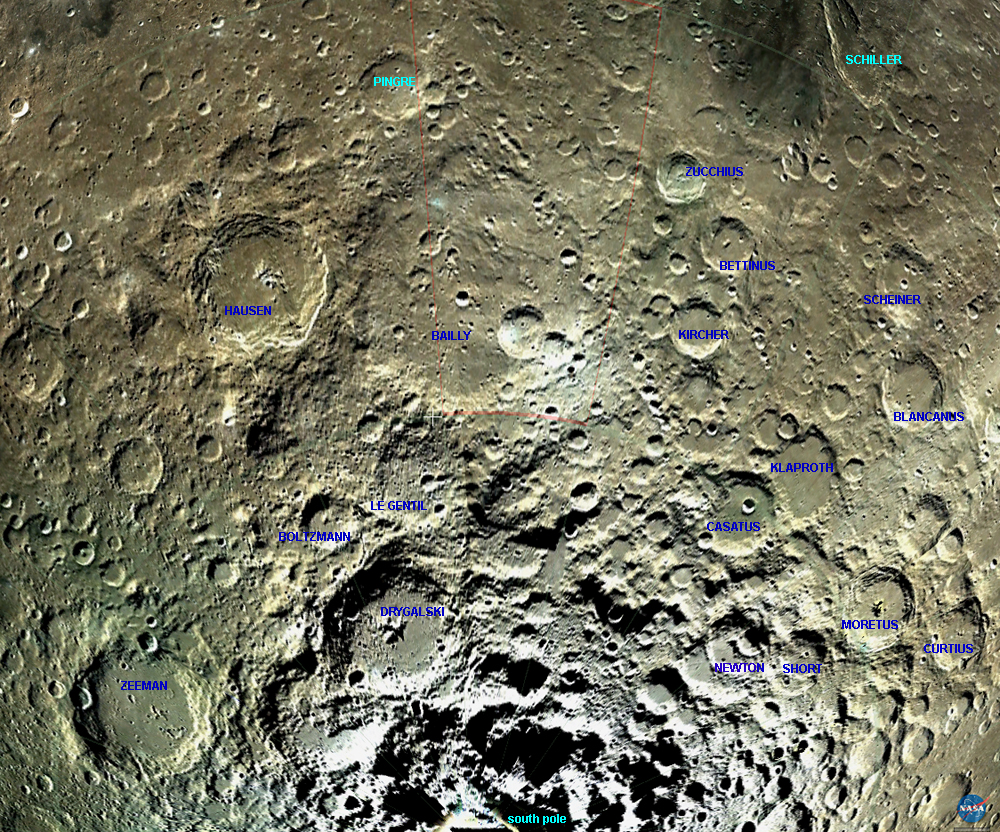 1
(Image by lunar globe of World Wind 1.3) - Regione adiacente al polo sud lunare. E' visibile la pių estesa struttura crateriforme della Luna, Bailly, con diametro di 311 chilometri. Il cratere si presenta come una immensa distesa ricoperta di crateri minori di vario diametro e rilievi collinari. L'inusuale visione "dall'alto" contribuisce ad apprezzarne l'estensione evitando la distorsione ottica dovuta allo schiacciamento prospettico data la sua posizione a ridosso della zona di librazione meridionale. Tutta la regione č di estremo interesse.
English version: Region nearby the lunar south pole. We can see the largest structure of the Moon, Bailly, with 311 chilometers diameter. This crater show than an immense area with several craters and hilss relievs. The unususal view contribute to see his extension without prospectic distorsion for his location on the southern libration area. Al this region is very interesting to observe.
---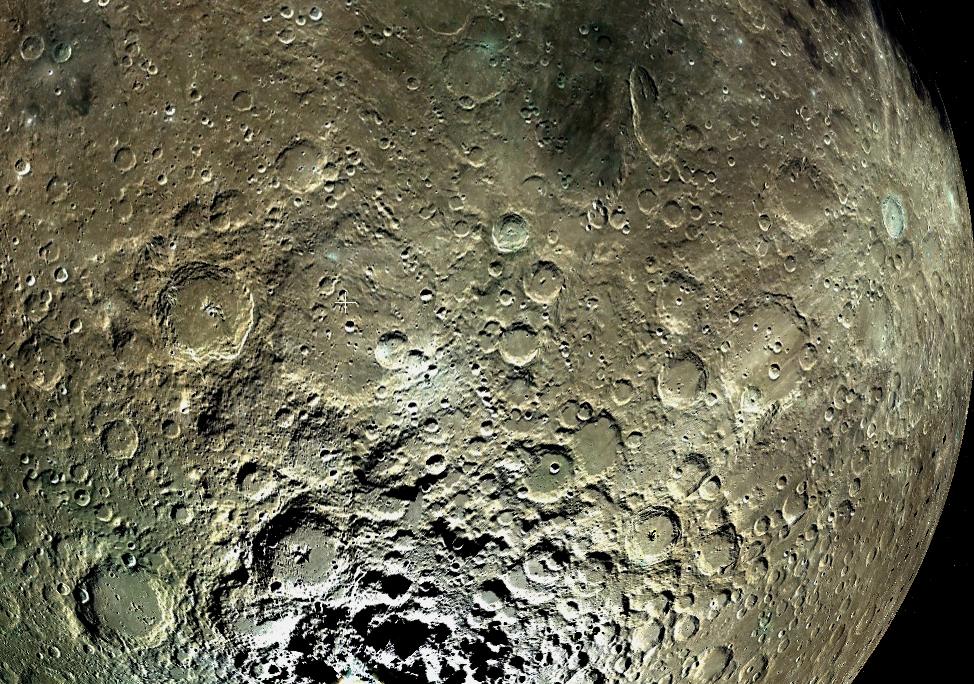 2
(Image by lunar globe of World Wind 1.3) - Panoramic view on the region nearby the south lunar pole with Bailly crater.
---